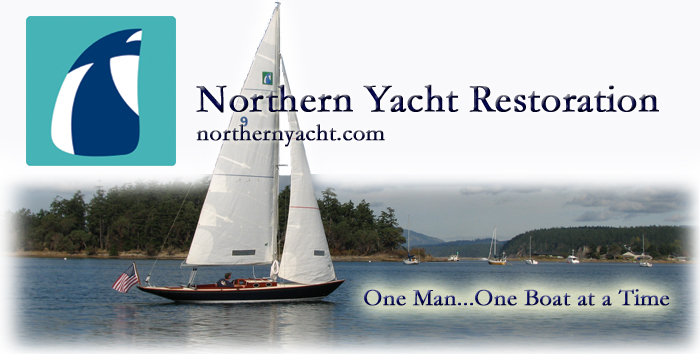 110 Cookson Lane | Whitefield, ME 04353 | 207-232-7600 | tim@lackeysailing.com
Home
| Contact Lackey Sailing |
Conversion Projects
|
Project Logs
|
Tim's Projects
|
Flotsam

S

ummer Song

| Monday, May 20, 2013

I wrapped the freshly-painted topsides in plastic and tape to protect them from the boottop work. At the lower edge, I added a strip of paper since I distrusted the plastic alone.

After final preparations, and spread over several elapsed hours, I applied four coats of white Alexseal finish primer over the prepared surface.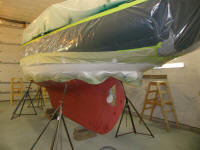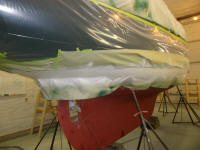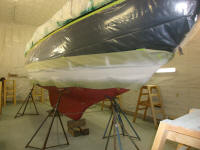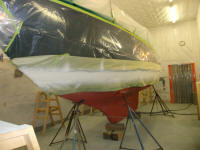 Total Time on This Job Today: 4 hours