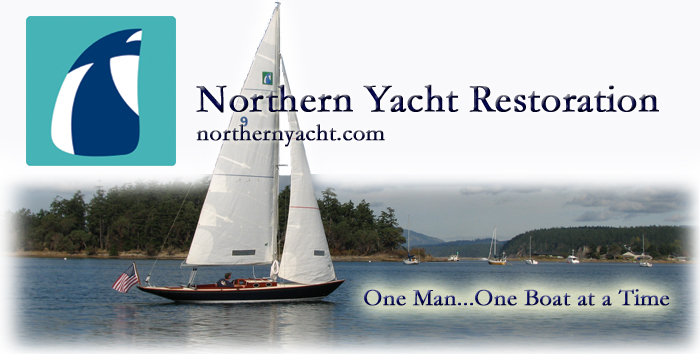 110 Cookson Lane | Whitefield, ME 04353 | 207-232-7600 | tim@lackeysailing.com
Home
| Contact Lackey Sailing |
Conversion Projects
|
Project Logs
|
Tim's Projects
|
Flotsam

Southerly | Monday, November 17, 2014

I spent the first part of the day getting set up in the shop with power cords, lighting, and staging, along with documenting the beginning condition of the boat inside and out.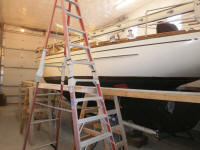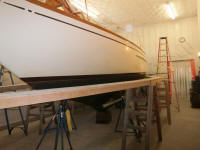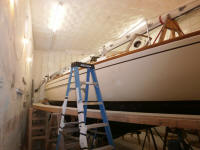 There was no work planned for the decks, which the owner had refinished himself a few years earlier.

The exterior woodwork was in good condition with normal seasonal weathering (the finish was Cetol), and maintenance refinishing was one of the items on the work list for this round. In addition, the starboard toerail appeared to have been repaired with a newer section at some point, and both ends of this repair were suffering from water damage, which we also wondered if was responsible in part for some of the interior leaks documented earlier. I'd effect some sort of repair here, though exactly how I'd go about it remained to be seen.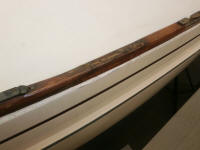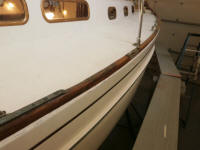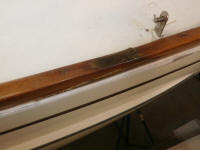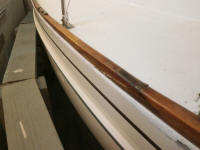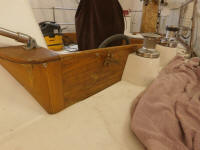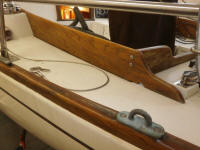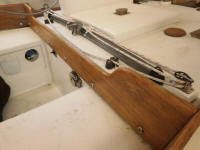 My work list for the interior included (well, mainly consisted of) painting the cabin overhead, as well as several bulkheads.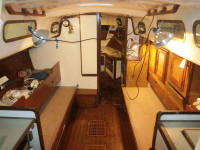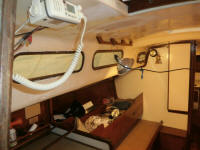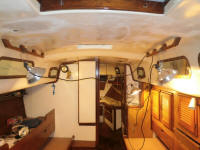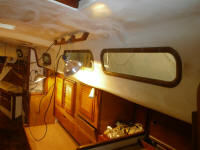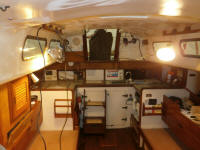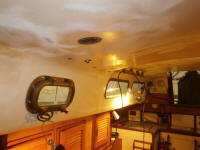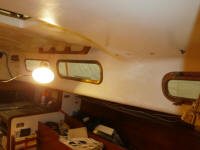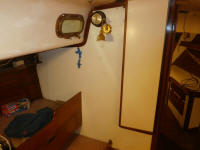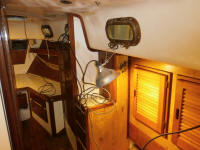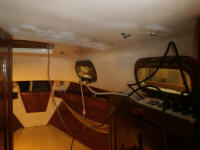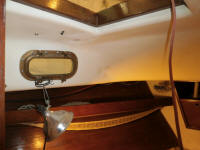 I got started with several of the smaller jobs on the list, beginning with the galley sink drain, which the owner had indicated had a nuisance leak into the engine room below. Equipped with a household-type chromed brass tailpiece on the sink drain, I pegged this as a likely culprit, as these fittings are notorious for poor performance even on land and have no place on the water. I removed the fitting and the hose, and ordered new parts that would perform better. I also determined that the drain fitting in the sink itself was poorly sealed and leaking, so I removed that as well, pending reinstallation later, once I'd received the new drain parts.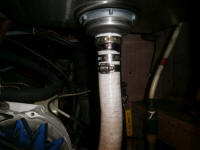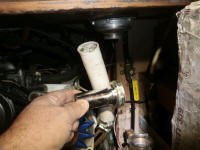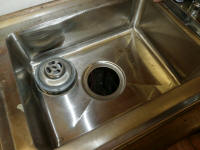 The first of the deck leaks to address was the aftermost stanchion on the port side (actually the forwardmost stanchion of the extra-long stern pulpit sides), above the cockpit locker. Earlier, I'd determined that this was leaking into the locker. I removed the fitting and cleaned it and the deck, then reinstalled it with lots of sealant.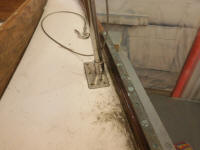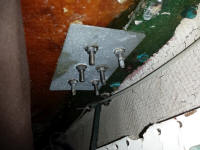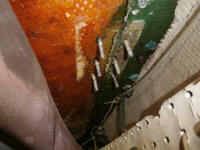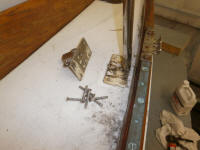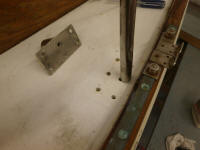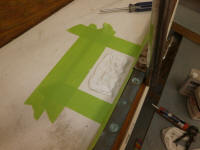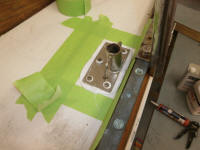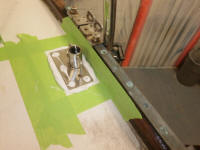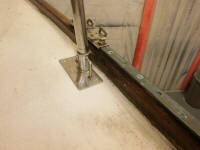 Two of the starboard chainplates had also been observed to be leaking during my earlier tests, and the owner had put in some new sealant while the boat was outdoors. To complete the work, I dug out the sealant and cleaned around both fittings. The owner had mentioned that the screws holding the deck cover plates weren't gripping the deck, so I retapped the fastener holes for the next size fastener (#8) and milled my little countersinks at each location; then, with lots of new sealant, I installed the cover plates with new screws.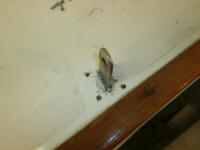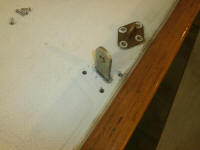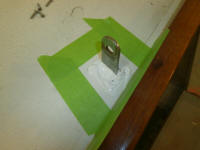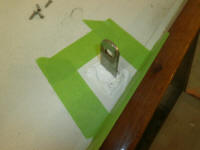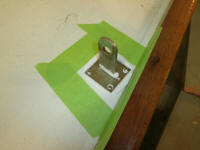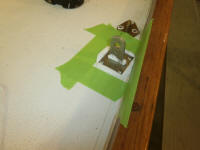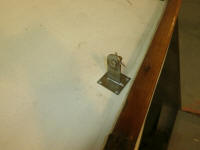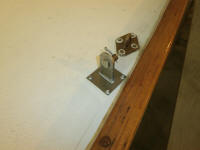 I'd also noted leaks from two or three of the ports/deadlights, including the after deadlight on the port side, and two of the opening ports on the starboard side. I'd be addressing these areas piecemeal and in a hopefully non-destructive manner over the coming days.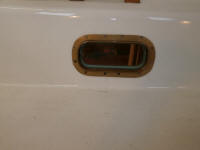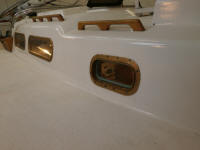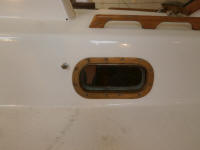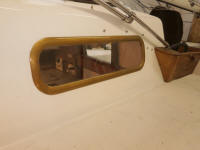 Total Time Billed on This Job Today: 7 Hours