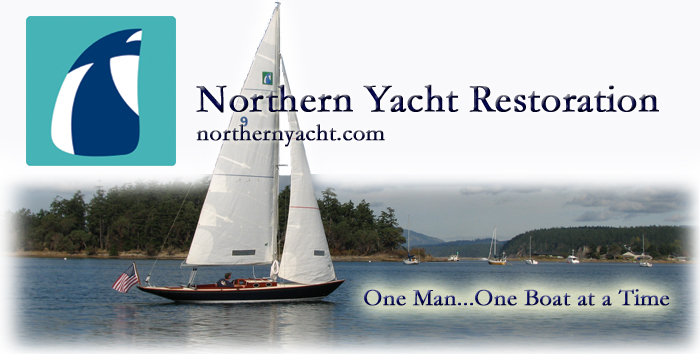 110 Cookson Lane | Whitefield, ME 04353 | 207-232-7600 | tim@lackeysailing.com
Skeedeen | Wednesday, December 15, 2010

I continued the installation of the new ports on the port side of the boat, following the same basic processes that I used to starboard.

This wrapped up the last major job slated for this work session. Afterwards, I cleaned up the inside and outside of the boat as needed and removed various tools. Then, I reassembled the companionway hatch and doors and reinstalling them.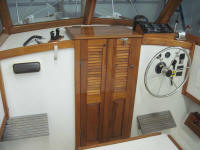 Though this completed most of the work list for now, one small job remained, which I'd take care of shortly. At the beginning of last season, the owner had made a tubular support for a backrest on the engine box, which required wooden slats to complete the assembly. Building and installing the wooden slats would be the final job on the list, but since the boat didn't need to be in the shop for that small job, I moved ahead with plans to shift boats to and from the shop over the next couple days as weather allowed.


Total Time on This Job Today: 4.25 hours