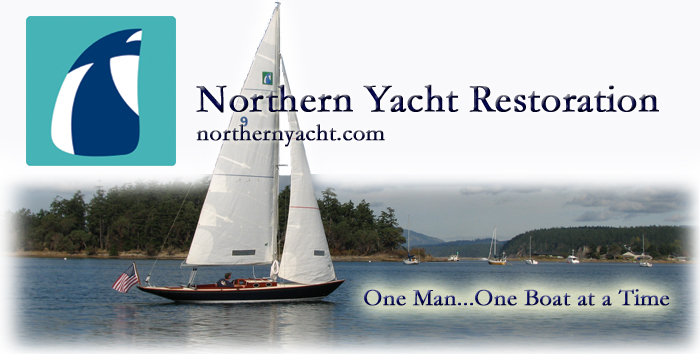 110 Cookson Lane | Whitefield, ME 04353 | 207-232-7600 | tim@lackeysailing.com
Home
| Contact Lackey Sailing |
Conversion Projects
|
Project Logs
|
Tim's Projects
|
Flotsam

S

ailmaster 131

| Wednesday, September 18, 2013

Sanding was once more the order of the day, concentrated this time in the cockpit. After sanding smooth the new foredeck patches, I turned to the bridgedeck, and sanded the new fiberglass as needed, bringing the edges flush with the adjacent surfaces and lightly scuffing the field and other areas as needed.

Then, over several hours, I sanded the remainder of the cockpit well and seating areas to remove paint and molded nonskid pattern.

After cleaning up and other preparations, I treated the bridgedeck and cockpit with their first application of fairing filler to fill the weave of the new material on the bridgedeck and any small voids, fastener holes, and remnants of nonskid pattern in the cockpit well and seating areas.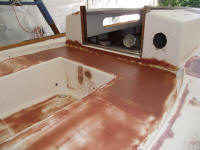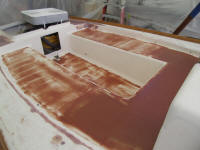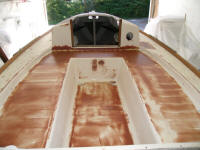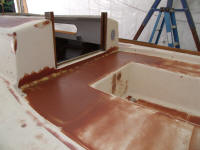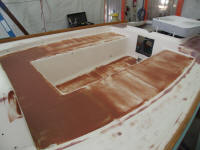 Total Time Billed on This Job Today: 6.75 hours