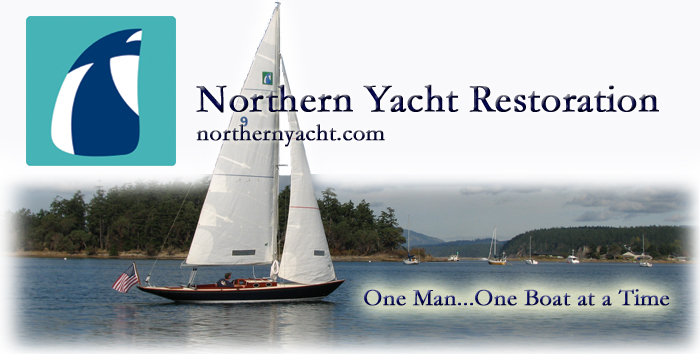 110 Cookson Lane | Whitefield, ME 04353 | 207-232-7600 | tim@lackeysailing.com
Home
| Contact Lackey Sailing |
Conversion Projects
|
Project Logs
|
Tim's Projects
|
Flotsam

Ms Lynne G | Thursday, October 2, 2014

After vacuuming and solvent-washing both the deck and hull, I went around the boat carefully and marked any places that needed further attention and minor filling, mainly pinholes that hadn't been filled by the high-build primer, a few areas where the old nonskid pattern required additional filling, and other similar interruptions that needed fine-tuning.

Afterwards, I applied fine fairing compound to these areas as needed.

There wasn't much more I could do to advance the project at this point, but with a bit of time before I had to leave the shop on other business, I lightly sanded all the brightwork that I'd started varnishing earlier, preparing it for its next coat of varnish soon.



Total Time Billed on This Job Today: 4.25 Hours