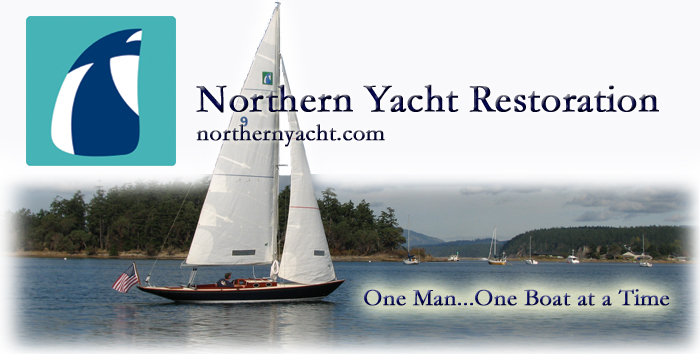 110 Cookson Lane | Whitefield, ME 04353 | 207-232-7600 | tim@lackeysailing.com
Home
| Contact Lackey Sailing |
Conversion Projects
|
Project Logs
|
Tim's Projects
|
Flotsam



Sea Sprite 23

| Tuesday, August 5, 2014

Initial Inspection and Rough Project List (Potential)

Under new ownership as of late July 2014, this Sea Sprite 23, on which I worked earlier in the year, now faced another round of projects as the new owners prepared her for the 2015 season. To begin the process, I removed a tarp that had been covering the boat, and performed a brief inspection of the boat to begin to work out a potential project list. The notes below are not intended to be without omission but rather a general outline of the boat's condition and possible work items to come. No structural survey was performed.

Hull

The hull (1975 vintage) featured original gelcoat in a beige-toned off-white color. The gelcoat was in generally good condition, though dirty and oxidized. It appeared that a thorough cleaning, followed with various buffing techniques, would likely have a positive effect on the hull's appearance, provided the original color suited.

The painted boottop was in fair condition and would require repainting and, for a smooth finish, a fair amount of preparation work to remove or otherwise smooth out the aged and flaking existing coating.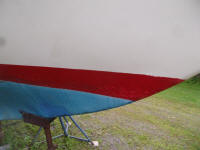 A vinyl cove stripe was well-aged and in poor condition.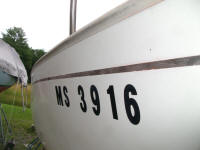 The hull-deck joint was originally covered with a plastic L-shaped strip featuring a sort of teardrop-shaped profile over the gunwale. The flat horizontal top section was secured and trapped by a small teak toerail. A portion of the plastic rubrail at the port bow (running aft about six feet) was missing.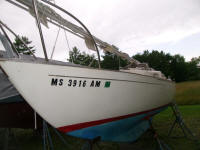 The bottom was in fair condition with many layers of antifouling paint, and some areas loose and flaking away.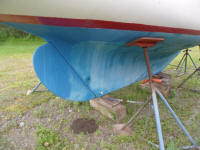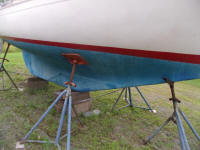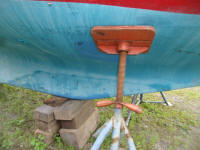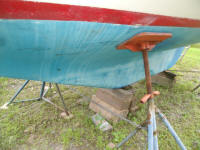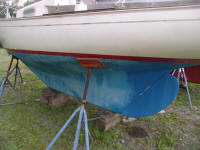 Potential hull work list:

1. Strip and repaint bottom
2. Strip and repaint boottop
3. Clean and polish hull gelcoat
4. Remove old cove stripe, registration numbers, and name and renew as needed
5. Repair/replace broken section of plastic rubrail
6. Install garboard (bilge) drain plug

Deck

The deck also featured its original gelcoat, with molded nonskid pattern on the foredeck, sidedecks, and cockpit sole. The surfaces were dirty and oxidized, but in otherwise generally good condition for the boat's age. The woodwork (teak) was well-weathered and gray, but basically sound. A few areas of the deck--all in normal and expected places--featured minor stress cracks, most notably outboard of the molded winch islands and on the uncored after sidedecks outboard of the cockpit. The foredeck, sidedecks, and around the mast step seemed sound when weight was applied, with no softness noted beneath stocking feet.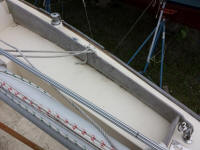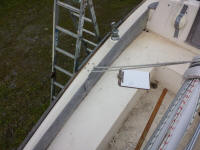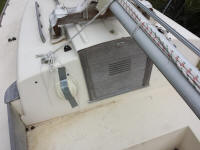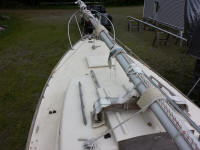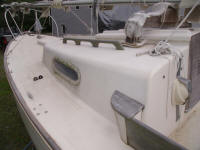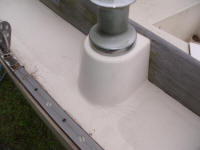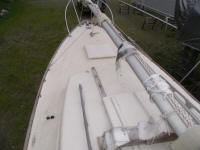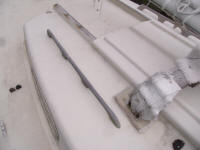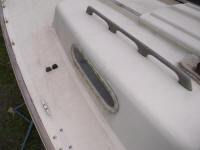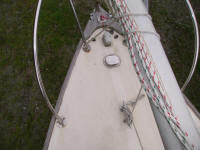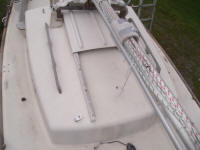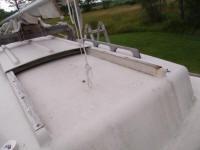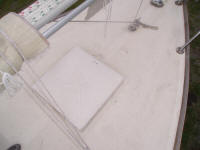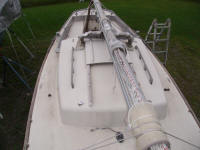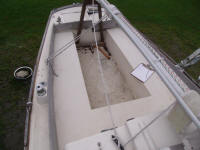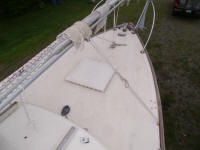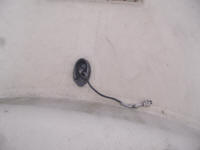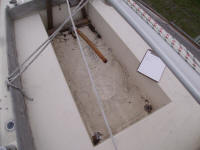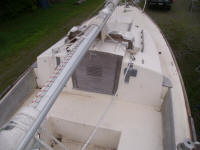 The production builder left raw cutouts at the aft end of the boat where the engine well and storage lockers were located. Some damage to the exposed core was visible in these areas.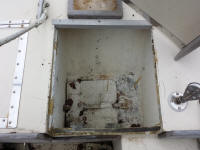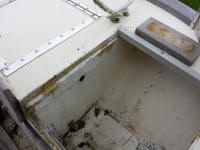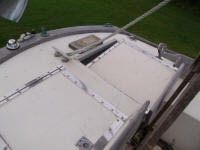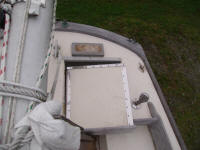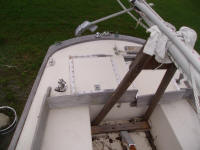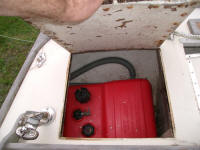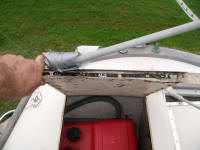 A section of the breasthook on the port stem was damaged, and the toerail on the port side was cracked through at one screw location adjacent to the forward (defunct) stanchion location.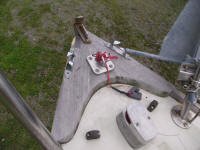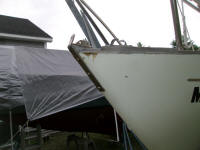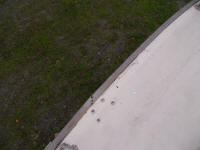 Potential deck work list:

1. Clean and polish all surfaces as needed
2. Repair damaged wooden trim where required
3. Clean, sand, and refinish exterior wood trim
4. Repair as needed exposed core at lazarette and engine well
5. Reinstall engine well hinge (if desired)
6. Remove block leftover from transom-mount outboard bracket
7. Replace fasteners securing companionway slides (currently corroded/staining)

Interior

The interior appeared to be mostly stock, with a molded interior pan incorporating the berth platforms (4), companionway step assembly, cabin sole, and icebox/sink for the rudimentary galley. These portions were original gelcoat. The raw (unlined) fiberglass overhead in the cabin trunk and v-berth featured a paint finish that, most notably in the main cabin, was failing and flaking in a few areas, though not widespread. The interior was filled with various gear, including cushions, sails, and rigging.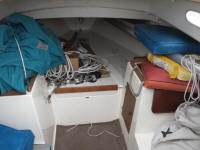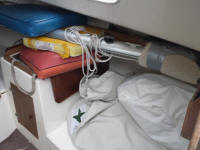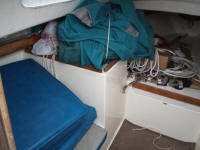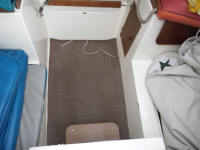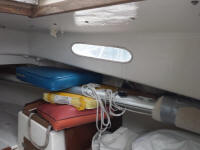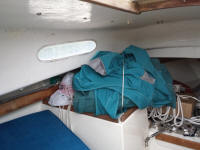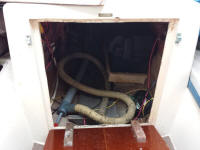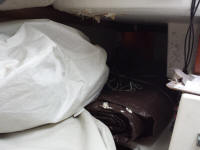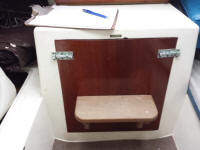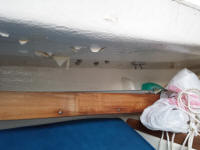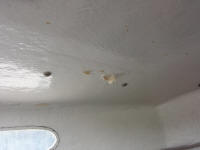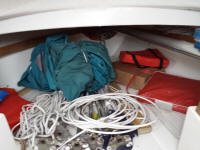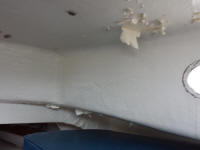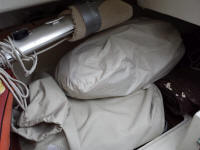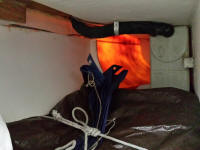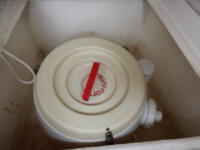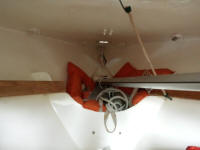 The electrical system was surprisingly complicated for such a small, simple boat, but not well organized or laid out. There would likely be some work ahead in this area.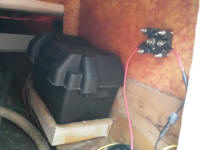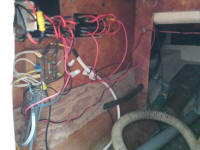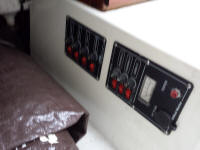 The mast support structure, consisting of a pair of laminated I beam-type transverse supports plus a backing plate (encapsulated) beneath the step itself, appeared outwardly sound with no immediate issues or weakness apparent.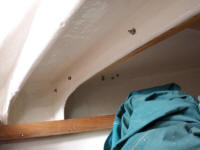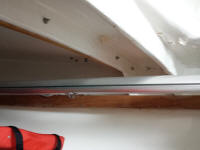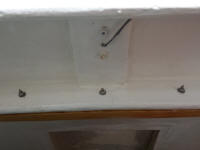 Potential interior work list:

1. Thorough cleaning as needed, remove and sort gear
2. Refinish cabin overhead (main cabin)
3. Remove and/or replace gate valve through hull at galley sink with modern ball valve (or eliminate fitting)
4. Inspect and renew, as needed, all other through hulls and hoses
5. Clean and refinish interior wood trim as desired
6. Renew electrical system as needed and/or simplify

Spars and Rigging

A box of new standing rigging (unused) was in the cabin. Existing running rigging appeared to have some life remaining. The mast, stored on deck, was in condition commensurate with its age and, other than general cleaning and the like, would appear to need little. A late model Harken roller furler was installed. The boom was stored in the cabin and appeared in similar condition.

Potential rigging work list:

1. Install new standing rigging
2. Inspect halyards and running rigging
3. Clean up mast and boom as needed
4. Inspect sails for condition

Basic Inventory

1. Sails (2)
2. Interior cushions (full set)
3. Brown tarp
4. Teal Sunbrella boat or cockpit cover
5. Pacific blue sailcover
6. 4 +/- PFD
7. Assorted docking lines and fenders
8. 5 +/- throwable PFD cushions?
9. Stanchions and lifelines (removed in March 2014)
10. Danforth anchors (2)
11. Boathook
12. 3.5hp Mercury 4-stroke outboard
13. Compass
14. Raymarine depth

Total Time Billed on This Job Today: 1.5 Hours