Hattie Mae | Wednesday, May 20, 2009

After water-washing all the filled patches, I got started by sanding all the areas as needed. Several places, mostly in the cockpit, would require another coat of filler, as per normal, while others became suitably filled with the single coat.

I continued in the sanding vein and finished up some hand sanding of the cockpit corners, taffrail, and other areas as needed. Then, I sanded the entire cabin trunk, coach roof, and sidedecks/foredeck with 80 and 120 grits on a vibrating palm sander, the final sandings required before beginning the primer work.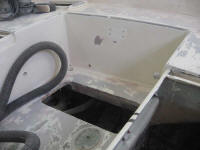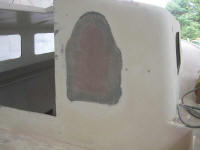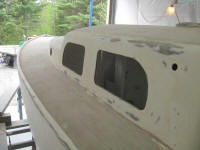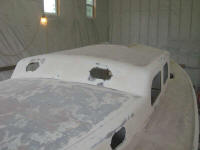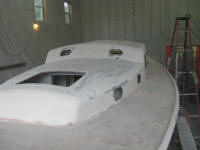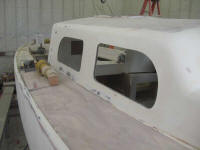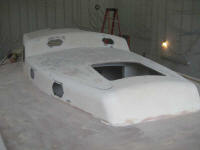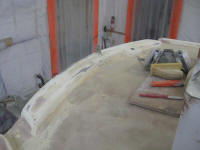 After vacuuming off the deck and solvent-washing the areas requiring additional fairing, which I marked with little bits of tape so I wouldn't forget one, I mixed a batch of fairing filler and applied it as needed. I expected this batch to complete the fairing in most areas, though the cockpit bulkhead patch would require a third round.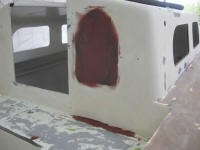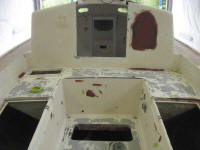 Next, I moved the staging planks down and turned to the hull. During the remainder of the day, I sanded the existing primer off the hull. The primer was tough and required an initial sanding with 40 grit to break the surface, followed by 80 grit to remove the remains. I completed the primer removal before the end of the day, but there would be several more rounds of sanding ahead to complete the hull preparations.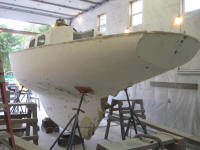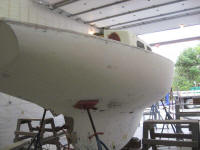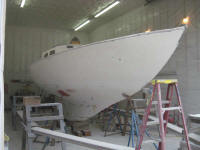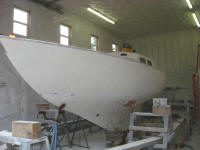 Total Time Billed on This Job Today: 8.5 hours