Equinox Project | Saturday, February 21, 2009

I deemed the exterior varnish work to be sufficiently built for now, and spent an hour removing the masking tape from the caprails and handrails. The rudder still required a few more coats, along with other miscellaneous bits and pieces.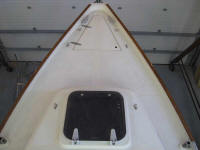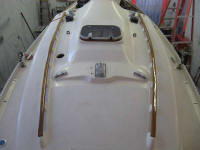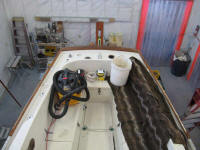 Afterwards, I sanded the bottom paint on the rudder, masked off, and applied antifouling to the rudder, as well as to several of the jackstand patches and around through hulls on the bottom. I applied two coats in all these areas so they'd be complete once I replaced the supports.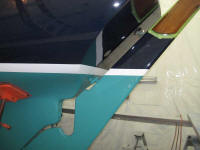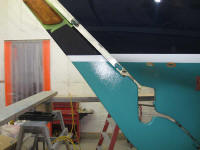 Total Time on This Job Today: 2.25 hours