Equinox Project | Thursday, February 19, 2009

After some research into fuel tank replacement possibilities, I spent the morning sanding the brightwork, new electrical panel backing pads, and the like to prepare for additional varnish, along with several sundry tasks.

To prepare for electrical wiring, I pre-installed a number of wire tie support bases along the perimeter of the boat outboard of the interior liner. These bases, set in acrylic adhesive, avoid the need to screw into the laminate or cored sections of the boat, but because the adhesive required some cure time, it was best to install as many of these as possible at this early stage. The eventual wiring paths will surely require additional mounts later, which I'd install at that time.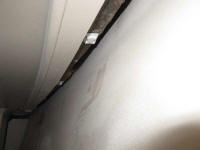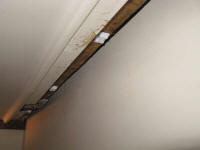 Using cardboard, I made a template of the overhead in way of the new mast support beam, scribing and cutting the cardboard to fit the shape of the overhead. Then, using a scrap of MDF, scrap wood, and plastic, I built a basic laminating mold for the white oak beam, using the cardboard template as a guide for the shape and fairing it using one of the strips to ensure that the clamping blocks were in the correct position.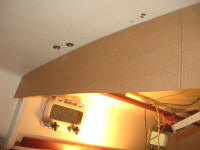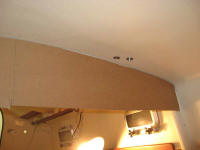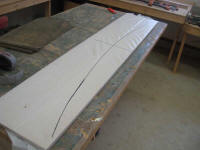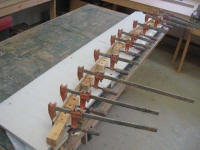 Once that was complete, I glued up (epoxy) the six oak strips that I cut yesterday and clamped them securely in place on the mold, where I'd leave them for a few days.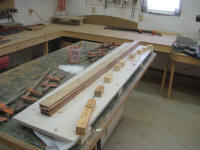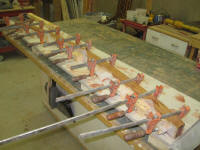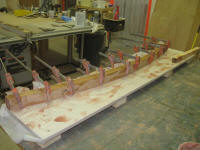 Once again, I wrapped up the day with additional varnish on the brightwork, and paint on the rudder boot.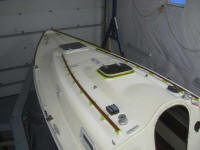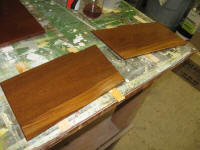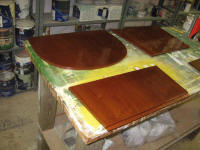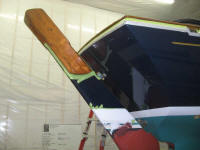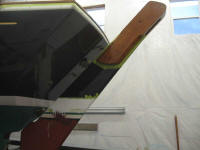 Total Time on This Job Today: 6.5 hours