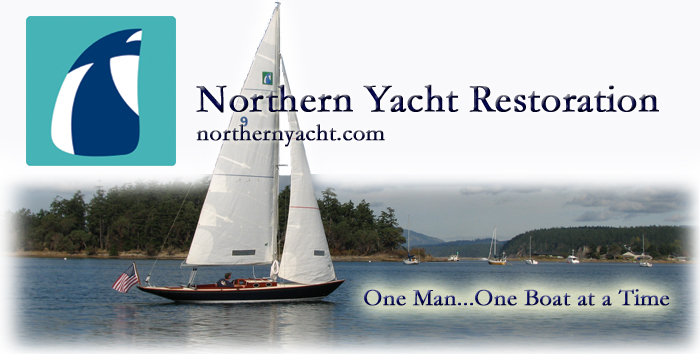 110 Cookson Lane | Whitefield, ME 04353 | 207-232-7600 | tim@lackeysailing.com
Home
| Contact Lackey Sailing |
Conversion Projects
|
Project Logs
|
Tim's Projects
|
Flotsam



Ensign #1212

| Tuesday, June 24, 2014

Now that the final plywood supports for the cockpit sole were ready, their epoxy coating having cured overnight, I installed them, completing the structural work on the cockpit sole.

Next, I dressed up the cut ends of all the new support beams, then trial-fit the sole in the boat once more to check the forward sets of beams and the overall positioning of the sole. I dry-fit the two edge planks. I was pleased with how things fit, and no adjustment was needed.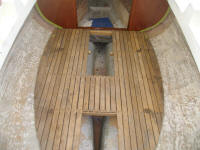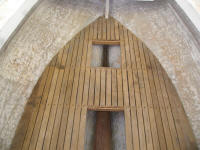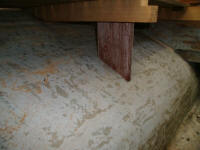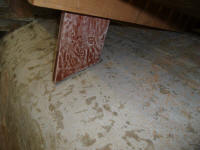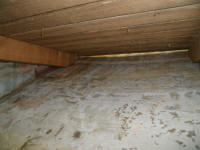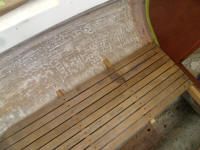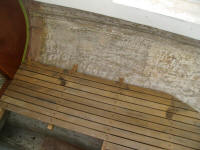 Before removing the sole again, I marked the position of the three forward beams on the hull for future reference, then set the sole aside for final details that I'd get to soon, including new bungs over the screw holes and cleaning. Then, I cleaned up the wood shop from the debris of the cockpit sole work.

Once more, I sanded all the brightwork currently underway, then moved all the pieces away from the boat, where I'd had them set up, and back into the woodshop to clear the boat shop for hull and deck primer prep. I'd get back to work on the brightwork soon.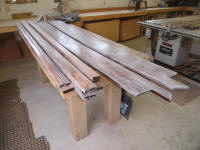 During most of the remainder of the day, I took care of the chores required to prepare the boat and shop for finish primer on hull and deck, including cleaning the boat and shop, masking the interior of the boat as needed, and a final solvent wash to the boat's surfaces. I prepared paint and spray equipment as well.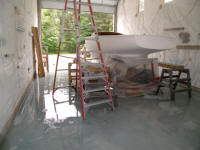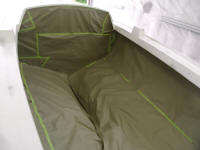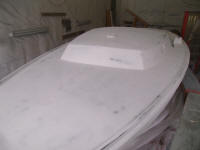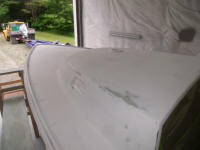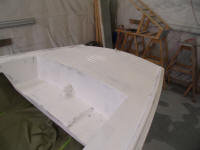 Finally, I made final preparations to the outboard sides of the cockpit coamings, which had one coat of varnish on them (I'd been working on the inboard sides), and applied a second coat just to these parts for now, as it seemed a good time to work on the buildup on the opposite side.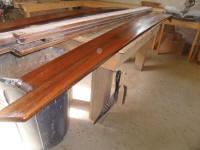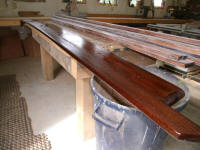 Total Time Billed on This Job Today: 6.5 Hours