Circe | Wednesday, July 15, 2009

One of the interior features the owner wanted was for the boat to feel as open as possible. This led to the decision (among others) to remove the aft pair of bulkheads, which in this boat serve little or no structural purpose.

I spent most of the morning working on this task, beginning by removing the locker compartments behind the old head platform, and then removing the bulkhead section on that side. Similarly, I removed the storage lockers outboard of the old hanging locker, and removed the L-shaped bulkhead from that side. I cleaned out the debris and prepared for my next actions.

The head platform was next to go. Sometime yesterday, I'd drilled a hole in the bottom of the void beneath the platform, to let things drain in case the area was full of water; it wasn't, surprisingly. So knowing the void was empty, I removed the platform and support bulkhead and cleaned up the area.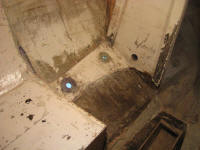 I also removed the long, narrow shelves in the saloon, along with some short partial bulkheads left over from the galley installation.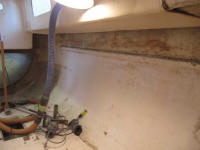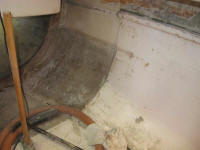 Next, I picked up where I left off yesterday and sanded the remaining hull and bulkhead in the forward cabin, removing the remaining paint and cleaning up the raw fiberglass and old tabbing elsewhere.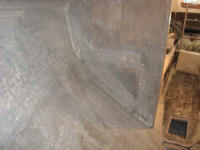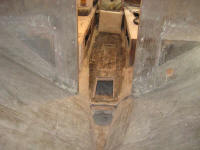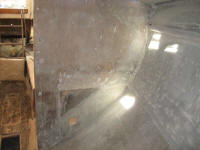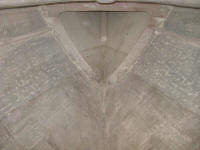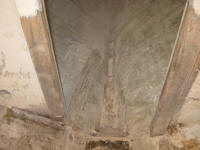 Then, I set to work removing the paint from the overhead and cabin trunk in the former head area. This was a deceptively simple task, as the paint was surprisingly resistant to sanding, so the process took longer than I'd hoped. I had enough time, however, to begin some of the hull and bulkhead sanding in this area as well, though I'd hoped to have the whole area sanded by the end of the day.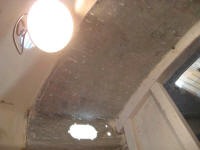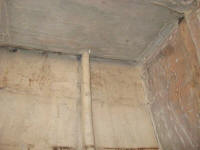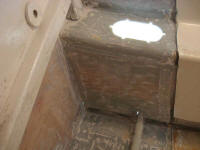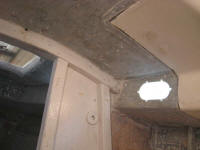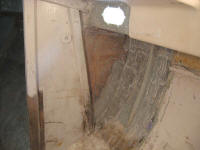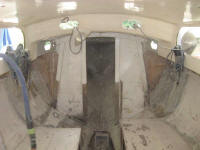 Total Time Billed on This Job Today: 8 hours