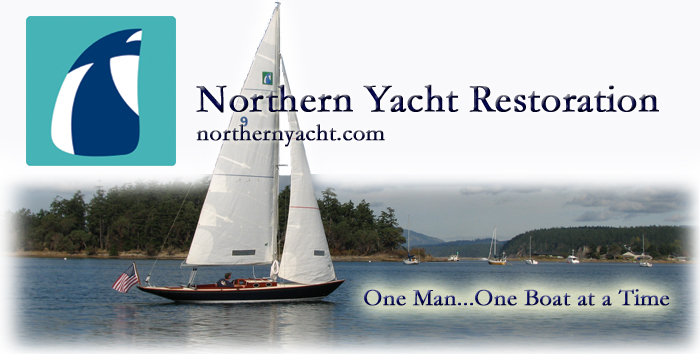 110 Cookson Lane | Whitefield, ME 04353 | 207-232-7600 | tim@lackeysailing.com
Home
| Contact Lackey Sailing |
Conversion Projects
|
Project Logs
|
Tim's Projects
|
Flotsam

Ashantee | Monday, March 23, 2015

Looking to wrap up the hull work, I started with the bottom. After masking off the lower edge of the new boottop, I applied a coat of green antifouling to the bottom. New hull paint never looks right till the bottom is done too.

Moving my way up, next I installed a new cove stripe, using vinyl tape in a gold leaf pattern.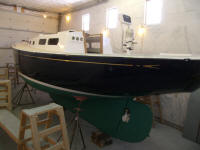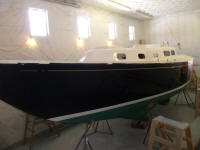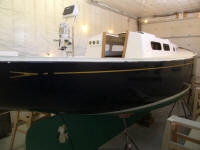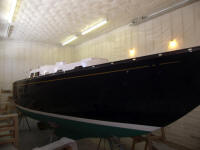 Later, after some other business away from the shop, I set up the staging at deck height once more, and finished up removing the masking tape from the toerail.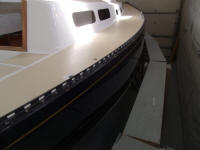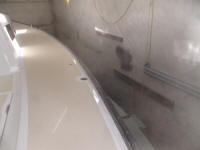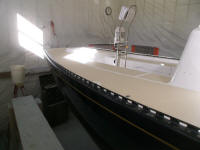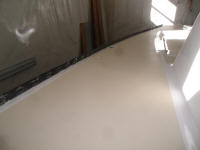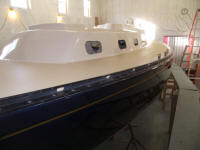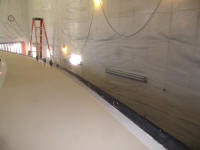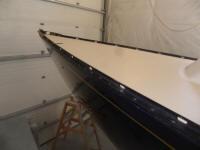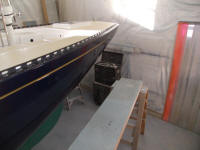 Total Time Billed on This Job Today: 5.75 Hours

0600 Weather Report:
Clear, windy, 2°F. Forecast for the day: clear, windy, high about 24°F.