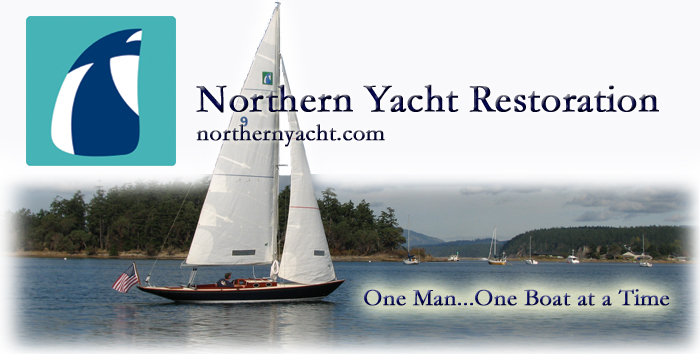 110 Cookson Lane | Whitefield, ME 04353 | 207-232-7600 | tim@lackeysailing.com
Home
| Contact Lackey Sailing |
Conversion Projects
|
Project Logs
|
Tim's Projects
|
Flotsam

Ashantee | Friday, April 24, 2015

With at least six coats on everything, I deemed the on-deck brightwork complete (inasmuch as that term ever applies to brightwork) and removed the masking tape, cleaning up the inevitable ooze-under here and there as I went.

Meanwhile, I continued the buildup on the cockpit table, which needed a coat or two still on the top before I could flip it over and finish the buildup on the opposite side.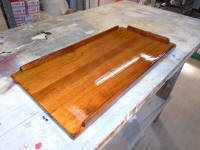 With only a few small jobs remaining, I spent several seconds installing a new winch handle pocket in the cockpit.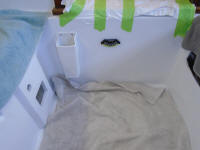 Total Time Billed on This Job Today: 1.5 Hours

0600 Weather Report:
30°, mostly cloudy. Forecast for the day: clouds and sun, 40s.