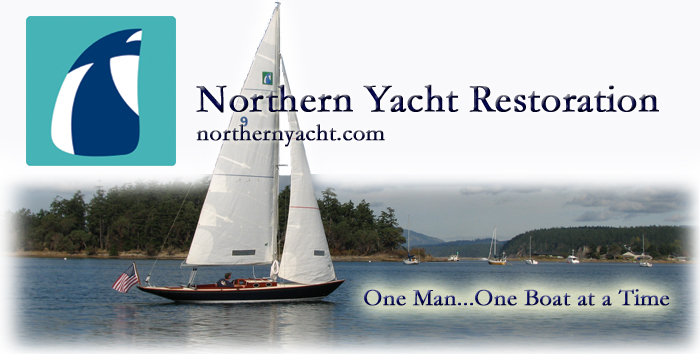 110 Cookson Lane | Whitefield, ME 04353 | 207-232-7600 | tim@lackeysailing.com
Angelina | Friday, March 18, 2011

After a water wash, I sanded the new laminate on all four recored areas, sanding the very edges as needed to bring them flush with the adjacent deck areas, and lightly sanding the field to prepare it for the next steps.

After cleaning up and preparing the surfaces, I applied the first coat of fairing filler, concentrating on the laminate edges and skim-coating the field to fill the weave of the cloth.

Because the chainplate bolt locations were partially in the midst of the new work, I used old fasteners covered in tape to keep the holes open (since relocating the holes from beneath would be difficult) while I applied filler around them as needed; later, before the filler had cured, I pulled these temporary fasteners out, leaving the holes open.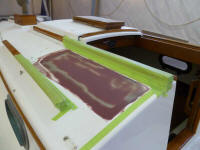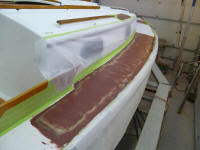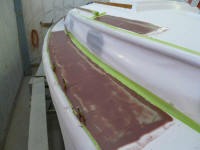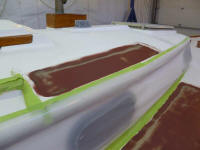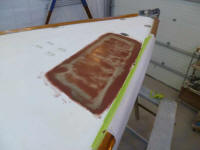 Total Time on This Job Today: 3 hours